Arista new headquarter visiting
A brief photo report of visiting Arista new office at 12th of Jan, 2011.
When
Jan 12, 2011
from

12:00 AM

to

12:00 AM

Attendees

Katsuya Masuda




Yutaka Yasuda



Add event to calendar

vCal




iCal
New headquarter visiting
Yasuda and Masuda, administrative members of this site visited to Arista new office at 12th of Jan. 2011. They were moved from the last office to here just the end of the last year.
The first time we have visited Arista in 2009. At that time is also a few months after of their moving. So we believe here is the 3rd office. (we will confirm it next chance.)
New address is here;
5470 Great America Parkway Santa Clara, CA, 95054
It is the north end of Great America Pkwy. Some people may be able to remember there as the next of Oracle (former Hyperion).
Photos
Mark Foss lead us to the inside of the office kindly. I hope you enjoy following photos.
The approach.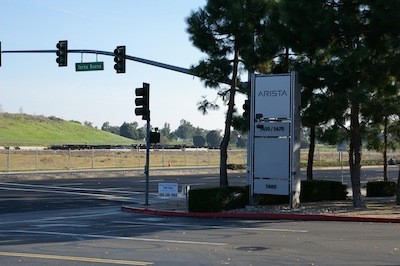 Over the title is Great America Parkway. When we visited, the lower title space was empty.
You can stand here by Google Maps and Street View shows the title as Oracle (March 2011)
The entrance.
The right neighbor building is empty. And the behind is Oracle (former Hyperion).
The view from the entrance.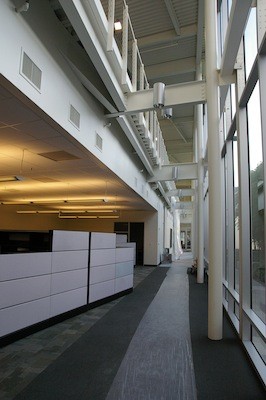 You can see the straight alley to the back side. The side is all clear view window and very bright. You can see the protection film for moving. So it was just after the moving process. Desks are almost empty at that time.
Cafe.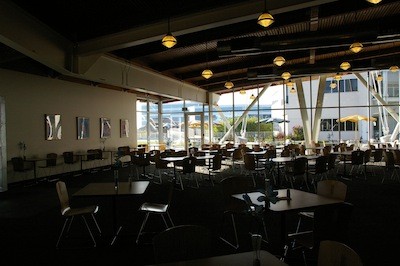 The cafe is located the end of the building. Quite large. You can see the empty building over the glass. Oracle will not move out then Arista may be extending to there.
Thanks Mark, there is no photo but he lead us to the office area. It was very clean and beautiful.
Reported by Yasu. Mar. 2011